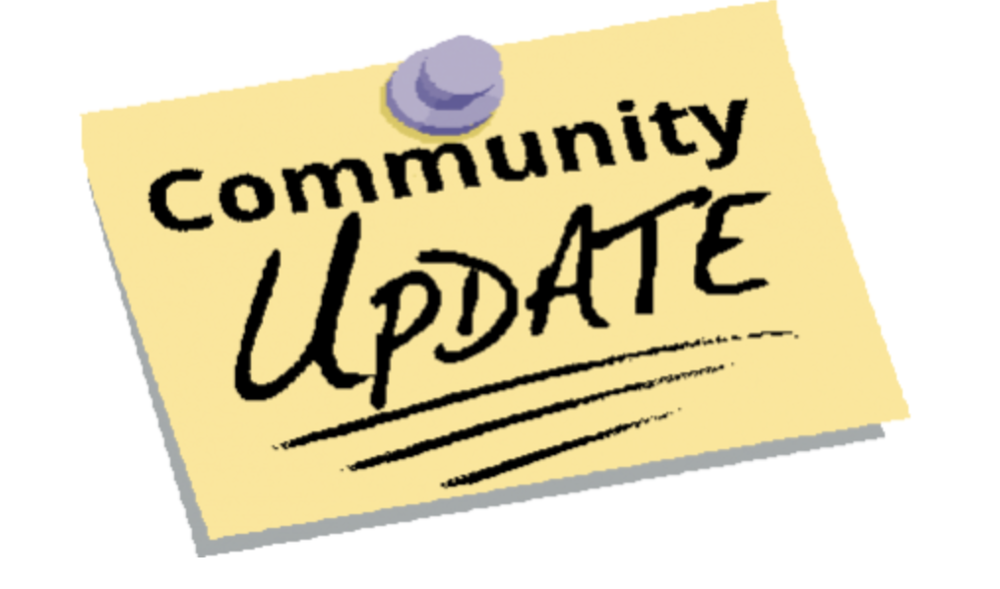 Summer 2020 - Community Update #4 - August 14, 2020
Salisbury Township School District
Friday, August 14, 2020
Hello Salisbury!
This will be the final Community Update before the start of the 2020-21 school year in a few weeks. As a result of the timing, we wanted to touch on some important information and items to be thinking about as the school year approaches.
We hope you have found these regular updates useful this summer. If you have specific questions, you can reach out to us or your building principal.
We hope that everyone is staying healthy and cool!

Randy Ziegenfuss, Ed.D., Superintendent Lynn Fuini-Hetten, Associate Superintendent
---
Orientation Day
The school year will begin with two student orientation days on Wednesday, September 2 and Thursday, September 3.The district will provide regularly scheduled transportation (K, 5, 6, 9) and lunch (K) on orientation day.
Elementary

(Grade K)

September 2 (A-K) 8:45 am -1:15 pm

September 3 (L-Z) 8:45 am -1:15 pm

Middle

(Grades 5 and 6)

September 2 (A-K) 7:45 - 9:45 am

September 3 (L-Z) 7:45 - 9:45 am

High

(Grade 9)

September 2 (A-K) 7:30 - 9:30 am

September 3 (L-Z) 7:30 - 9:30 am
First Day of School
On Tuesday, September 8, students with last names A-K will report to their respective schools for a full day of learning. This will be the start of the A-K; L-Z weekly cohort learning cycle.
Cohort A: Students last name A - K
Monday and Tuesday - In-School instruction

Thursday and Friday - Online instruction
Cohort B: Students last name L - Z
Monday and Tuesday - Online instruction

Thursday and Friday - In-School instruction
All Students
Wednesday - Online instruction
Students attending the Lehigh Career and Technical Institute (LCTI) will be transported to and from the high school at their scheduled time.
There is NO school for any students on Friday, September 4 and Monday, September 7. The A/B cohort schedule will resume for all students on Tuesday, September 8.
Planning for Fully Remote/Online Learning
At this time, the District plan indicates students will begin the 2020-21 school year in the blended/hybrid model. At any time, the District may be required or need to move to a fully remote model based on PDE/DOH guidance released on August 13. We encourage you to prepare for the online setting. The leadership team is planning what fully remote instruction will look like, including live instruction.
We will need to move to fully remote for the following reasons:
In the event of community spread of the COVID virus based on PDE/DOH guidance

Identified cases within a school or the District

Difficulty staffing due to quarantine of teachers/staff
Over the summer, we regularly updated our website with information and FAQ documents about the various learning models and plans to reunite for the new year. As the current conditions evolve, we will use the above linked page as our portal for all important communications.
Hand Sanitizer and Water Bottles
While hand sanitizer will be available at school, all students are encouraged to bring their own personal hand sanitizer and water bottle to school. Frequent hand hygiene will be encouraged--hand washing along with using sanitizer when exiting the bus, transitioning to a new learning space and before/after meals.
Students will not be permitted to drink from water fountains. Instead they should bring a personal water bottle, labeled with name, to use throughout the day.
Bus Transportation
Each child's bus/room assignment card, including time for pickup in the morning, will be available on the Parent Community Portal on August 17. Please make sure your child has this information with them on the bus during the first week of school. Bus run assignments are subject to change after August 17 as many families have opted for self-transportation during the hybrid/blended model. Runs may be adjusted/consolidated as a result.
All children should be at the bus stop several minutes prior to departure time. Face coverings will be required as outlined in the Health and Safety Plan.
If you have any busing questions or concerns, please call Mr. Mark Donnelli, Director of Transportation, at 610-797-2062, extension 1306 or email him at mdonnelli@salisburysd.org .
Meals/Child Nutrition
Breakfast and lunch will be available. The daily cost of school breakfast is $1.90, and the cost of lunch is $2.85 for elementary students, $3.15 for secondary students.
For your convenience, money may be placed in the mySchoolBucks system at each school. You may access your child's account at www.myschoolbucks.com. Additional details are available on our district website under "Parent Resources and MySchoolBucks."
School Closings/Emergency Notifications
Salisbury will continue to use a district-wide emergency calling system to contact parents and guardians in the event of emergency closings or to share important information, as needed.
In order to enhance our ability to accurately deliver emergency information, we request you update your contact information, including the notification contact section, via the Parent Community Portal.
The notification contact section in the parent portal allows you to control the ways in which you are contacted. If you do not have a parent portal account, please click here for instructions on how to create an account.
We also recommend you download the Salisbury App: Everything Salisbury: In Your Pocket. Learn more at this link.
Please continue to access our district website, www.salisburysd.org, for important and up-to-date district and school information throughout the year. Building principals will share building-specific information in the next week!