News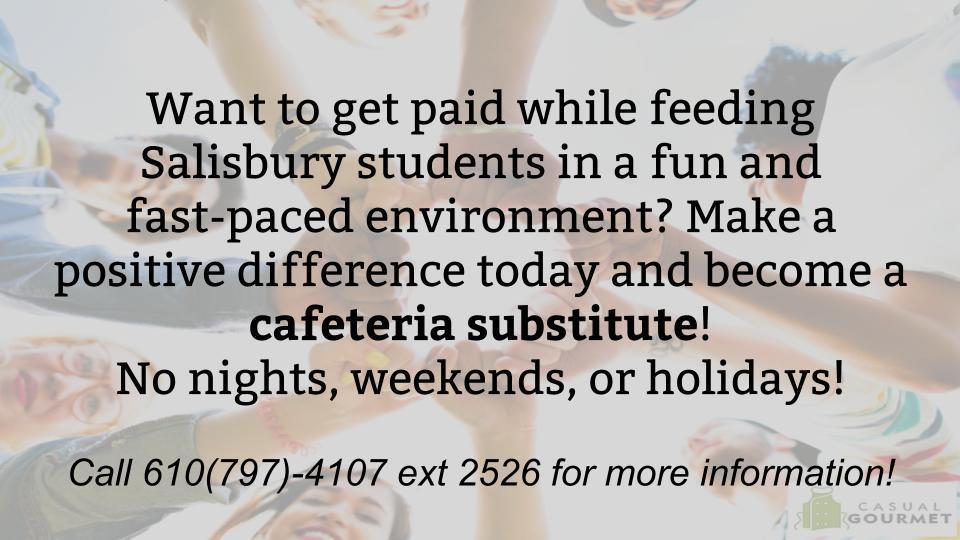 Looking for a rewarding and fun job- without the commitment? Apply to be a cafeteria substitute! No nights, weekends, and holidays! Help prepare and serve lunch to...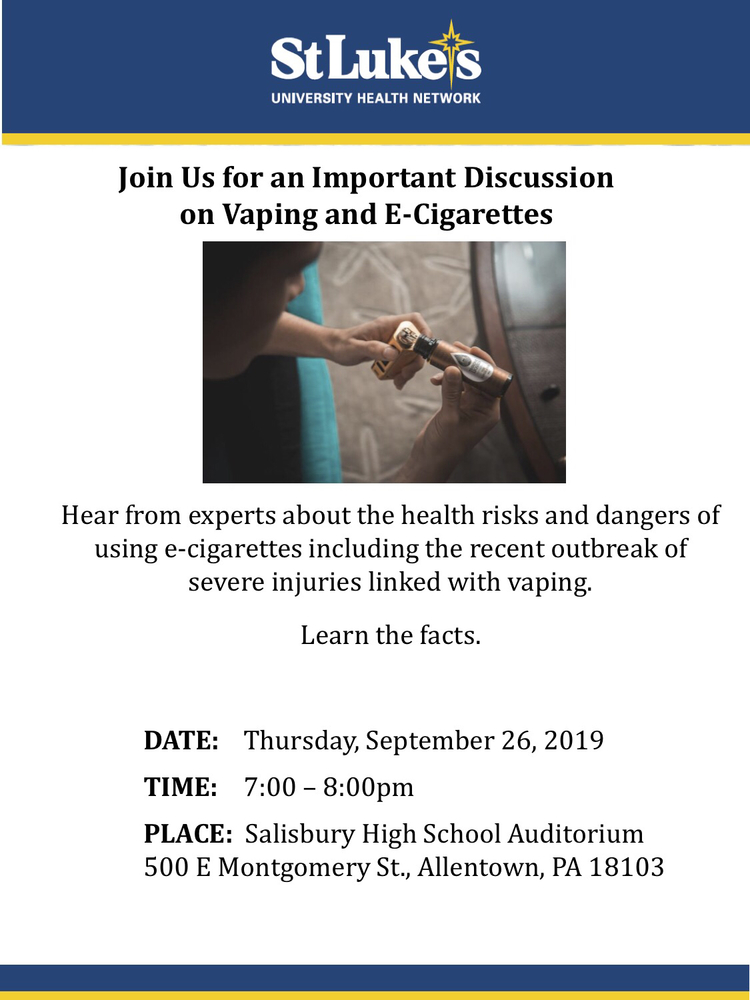 9/26 Vaping and E-Cigarettes Community Seminar at SHSWe hope to see you at this event.@mystlukes#yoursalisbury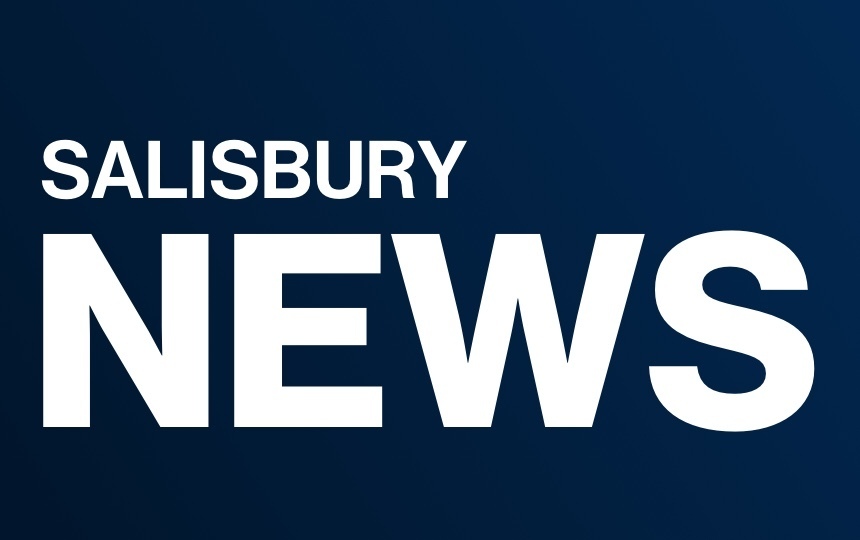 Last week we launched our new mobile app as part of our replacement for School Messenger. If you did not receive this message you can access it here. Today I would like to...
SEE ALL NEWS