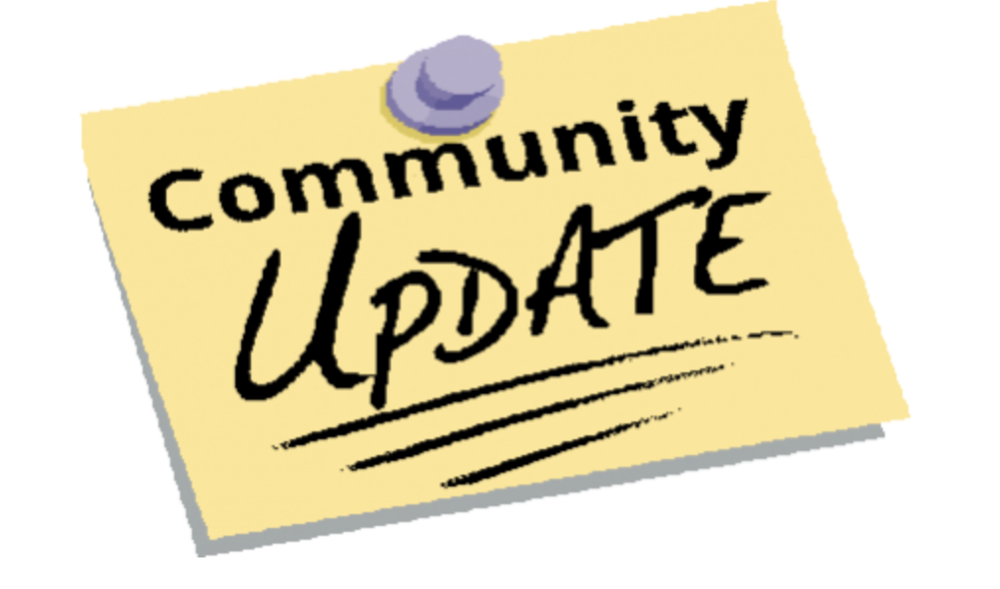 Summer 2020 - Community Update #3 - July 30, 2020
Salisbury Township School District
Thursday, July 30, 2020
Hello Salisbury!
We hope everyone is staying healthy and cool! In this, our third Summer Update, we want to share with you updated information on opening schools in September along with a Welcome Message from Mr. Brem, Principal of Salisbury Elementary School.
We also have received many emails over the past week with questions/concerns pertaining to the opening of school. This update, along with the embedded links, is an effort to respond to many of those questions.
Thanks for taking the time to read, and continue to reach out to us or your building principal with your questions. We will do our best to answer them.
Randy ZIegenfuss, Ed.D., Superintendent
Lynn Fuini-Hetten, Associate Superintendent
---
Reunite Salisbury
On July 23, the Board approved the District's Health and Safety Plan which included a continuum of learning options for 2020-21 and detailed health and safety measures to be followed by staff and students. The presentation to the Board included a recommendation to start the school year in a blended model with students attending school 2 days per week and learning online 3 days per week.
Earlier this week, parents/guardians received information about the learning and transportation options for the start of the 2020-21 school year. As part of that communication, a Learning Plan FAQ document was developed to support parents/guardians in making decisions around learning plan and transportation. A Homeschooling FAQ document was also created. All communications and support documents related to the opening of school can be easily accessed on our website.
Families have been asking for more information about VAST. Information about VAST is also available online. The VAST handbooks are linked. The handbooks contain information pertaining to attendance requirements. The VAST Open House has been moved to August 4 at 7PM. Register at this link!
If questions still exist after reviewing all supporting documents, please contact your building principal. We will do our best to answer your questions. Thank you for your continued patience and understanding as we navigate a complex path toward the start of the school year. There are many challenges with few clear answers.
The deadline for submitting a Declaration of Intention has been extended to August 10.
Building principals will review the Declaration forms received and will plan accordingly for the start of the school year. The School Calendar has been updated, moving Orientation for Grades K, 5, 6 and 9 to Wednesday, September 2. The first day for students in all grades will be Thursday, September 3. Students would attend by last name. Several parents have expressed concerns about the number of early dismissals on specific days of the week. We will be analyzing the calendar soon.
Principals will share detailed information regarding the start of school in each building.
---
Grade Reconfiguration
At the July 23 Board meeting, the Board agreed to rename our elementary school Salisbury Elementary School. Mr. Brem is excited to work with the staff and families to create a new culture embracing the best and most beloved traditions from both Western Salisbury Elementary School and Harry S Truman Elementary School.
The parent organizations have also combined and will be a PTO. Request to join the PTO Facebook group at this link.
All of our principals have been working hard to prepare for the start of the new school year. In the last update, Mr. Parliman shared information about 5th grade. In this Community Update, Mr. Brem welcomes learners and families to Salisbury Elementary School!
Greetings to All Salisbury Elementary Parents & Guardians,
We are eagerly anticipating the return of our students and staff, and wanted to share some information with you about the upcoming 2020-21 school year.
The staff and administration of WSE and HST have been collaborating to make a smooth transition for our returning and incoming students. We've been discussing rosters, schedules, Kindergarten screenings, and our School Wide Positive Behavior and Intervention Supports (SWPBIS) program, to be sure we encompass a blended culture of both buildings in our systems and procedures.
We want the opening of the 2020-21 school year to be a comfortable, exciting, and positive school experience for all. You will see some familiar furniture and artwork as you walk the halls of the building, as well as some familiar faces from each school. Our goal is to continue to create a school culture that cares deeply about every child, and to motivate all students to achieve and exceed their potential.
I want to thank all of the staff and administration for their collaboration and input as we revised the schedule to make sure that we provided a montage of instructional and recreational activities for our learners. We will continue to provide 20 minutes of recess to our 1st-4th grade students, and 40 minutes of recess for Kindergarteners. We are also able to provide recess at a time when both playgrounds are available to maximize student's access to playgrounds.
I hope you and your child(ren) are as excited as we are to start the 2020-2021 school year! I am looking forward to meeting all of the incoming WSE students and welcoming back any returning students as we develop a culture of partnership and respect between all. As Dr. Hartman referenced in her letter to families, "We have a truly remarkable group of professionals – dedicated, compassionate and knowledgeable." We are looking forward to the opportunity to continue collaboration through the elementary transition. #FalconProud!
In Partnership,
Zachary P. Brem
Elementary Principal
Kindergarten Screening is underway. An additional date--August 4--has been added for screening to take place.
What does a screening look like? Each learner visits three stations and plays a variety of games, helping our team of educators learn more about each individual. Parents/guardians then meet with the guidance counselor or a teacher to review the results of the screening.
It has been delightful to meet the new students and their families! Much appreciation to our team of educators at the elementary school for developing the process and getting to know our incoming learners and families..
Mr. Brem has been working with a group of teachers from WSE and HST SWPBIS (School-wide Positive Behavioral Interventions and Supports) Committees to develop collaborative approaches. The team has developed a new token economy, incentive reward system, school store structure, and Behavior Tracker. More detailed information will be shared with staff and families during SWPBIS Kick-off assemblies.
Mr. Brem has also been collaborating with the WSE and HST Safety Committee members to discuss what recess will look like in a hybrid model, breakfast and lunch processes, traffic flow, and scheduling a safety walkthrough with Salisbury Township Police Department and our Director of Facilities to determine traffic flow patterns within the school to meet the criteria in our Health and Safety plan.
Middle School teachers and leadership have developed Grade Level Team Brochures that contain team expectations, supplies, course information and teacher contact information. Check them out!
We continue to expect bus assignments to be available on Monday, August 17 in the Sapphire Community Portal.
The Summer 2020 - Community Update #4 will be published on August 14.