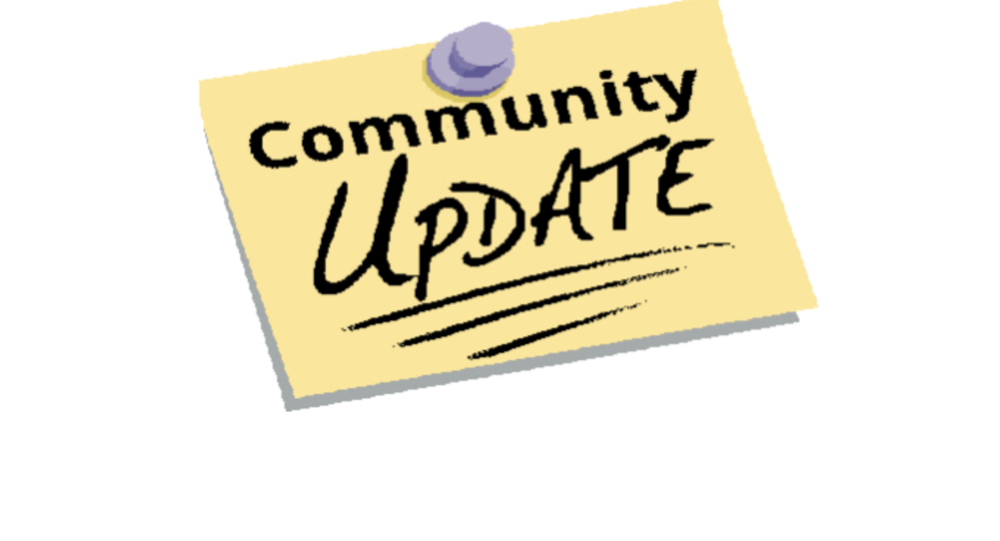 Summer 2020 - Community Update #2 - July 17, 2020
Salisbury Township SD
Friday, July 17, 2020
Hello Salisbury!
We hope that you and your family are having a safe and relaxing summer, finding time to enjoy the beautiful summer weather and moments to re-energize during these challenging days. In this, our second Summer Update, we want to share with you our developing plans to reopen schools in the fall and provide an update on the reconfiguration of grades at the middle school and elementary school levels.
Thanks for taking the time to read, and reach out to us or your building principal with your questions.
Randy ZIegenfuss, Ed.D., Superintendent
Lynn Fuini-Hetten, Associate Superintendent
---
Reunite Salisbury
As a result of the most recent order from the Governor, the District is back to teleworking for its employees, when possible. If you need to visit one of our buildings during the summer, please call ahead to schedule an appointment. We understand that summer is a time for new registrations, and we want to be here to welcome families to the District and our schools. Face coverings and social distancing will be required if entering our buildings.
We continue to work on evolving plans to reunite our staff and families for the reopening of schools in the context of the global COVID-19 pandemic. Thank you to the community stakeholders who participated in our focus groups sessions and/or participant surveys offered last week. Hearing feedback and questions through the lens of our stakeholders has been valuable and most appreciated.
At this time, the Board will be discussing the Health and Safety Plan at a Special Board Meeting on Thursday, July 23, 7:00 PM, via Zoom. The DRAFT document will be shared with families prior to the meeting date. We are presently working with our health care provider, St. Luke's University Health Network, for feedback on our protocols, procedures and plans.
Shortly after the Health & Safety Plan is approved by the Board, families will have the opportunity to complete an Enrollment and Transportation Declaration, identifying intentions for learning mode and transportation for the start of the year.
During the July 15 Board meeting, the leadership team shared information pertaining to the most recent parent/guardian and staff survey data. Please take a moment to visit the link and learn about the multiple learning options being planned for the fall. Of course, these are dependent upon local health reports/conditions at the time we are ready to start school. We will need to be agile and ready to move between different options.
Examining the recent survey feedback, it is clear both parents and professional staff members are seeking a more structured online learning experience in the event learning moves to the online environment. The leadership team is working to develop guidelines for increased structure in an online learning environment, should we have to exercise this option due to local health data.
When students return to classrooms, there will be certain expectations in place, including frequent handwashing, home self-checks for students and staff prior to the start of each day, social distancing and the wearing of face coverings.
We will do our best to create learning environments in our schools that are conducive to learning within our current fiscal and human resources. As students will likely be wearing face coverings for much of the day, we suggest parents/guardians begin working with children, particularly younger children, to ensure they understand how to properly wear a face covering for extended periods of time.
Grade Reconfiguration
As you may be aware, Dr. Grace Hartman, Principal of Western Salisbury Elementary School, has retired from public education after over 40 years of service. We are grateful for her leadership during the time she was Principal and District ESL coordinator. Dr. Hartman has impacted many lives through her service to Salisbury Township School District and the field of education. We are especially appreciative of the work she has done to assist in the planning for the grade reconfiguration. We wish her well in her future endeavors with her family!
At this time, we are excited to share that Mr. Zachary Brem will be the principal of the reconfigured elementary school. In planning for the transition to consolidated Grades K-4 at the elementary level, Mr. Brem has been working with a group of teachers from WSE and HST SWPBIS (School-wide Positive Behavioral Interventions and Supports) committees to develop collaborative approaches. The purpose of the collaboration is to identify the best practices from both buildings and develop new practices which will meet the needs of K-4 learners.
Some areas of focus:
Truman Treasures/Western Wonder Bucks - What will they now be called?

Rewards/Incentives

Redemption Days and Student Involvement

Frequency of Rewards/Incentives

Behavior Trackers

SWPBIS lessons
The leadership team at the middle school will remain the same with Mr. Ken Parliman as the Principal and Mr. Rob Sawicki as the Assistant Principal.
As part of this Update, Mr. Parliman wanted to share information about the 5th grade which will be new at the middle school this year.
Hello 5th Grade Parents / Guardians! We are eagerly awaiting the start of the school year and want to share all of the exciting experiences in store for your child(ren) this coming year!
It is our goal to involve 5th grade learners in everything that we do at SMS. We want your child(ren) to feel as much a part of the middle school as all the other grade levels. I'm very proud and excited about the schedule that was developed for this year, as I think it provides ALL of our learners with many rich and unique opportunities. Below is a sample of the 2020-2021 5th grade schedule.
5th Grade Sample Student Schedule

Time

Monday through Friday

7:45AM to 8:45AM

Activity Period

8:45AM to 9:30AM

Special Rotation (Art, Music, Library, PE)

9:30AM to 10:45AM

Writing Workshop

10:45AM to 11:15AM

Lunch

11:15AM to 11:45PM

SEL/Recess

11:45PM to 1PM

Math

1PM to 2PM

Guided Reading

2PM to 2:45PM

Science/ Social Studies/ Special (STEM/FCS)
In order to make the transition go smoothly, we will be mirroring the typical 5th grade schedule as much as possible. This means that learners will be assigned to a classroom teacher just as they have been for the last several years. Learners will remain with their classroom teacher for a majority of their core content classes (ie. ELA, Math, Science and Social Studies).
All learners will travel with their class to and from their special subject offerings. I'm excited to inform you that ALL fifth grade students will have exposure to both STEM (Science, Technology, Engineering, and Mathematics) and FCS (Family Consumer Science) this school year! These are new offerings for 5th grade!
I'm also excited to have our fifth graders participate in all of our unique club offerings that take place during the first period of the day (Activity Period). Please see our updated 2020-2021 Club Offerings and Descriptions document for more information. Your child(ren) will learn more about these offerings once the school year is up and running!
We will continue to provide recess to our 5th grade students. Not only is recess provided each day immediately following lunch, but we were able to provide it at a time when the gymnasium is free. This means that physical activity may continue even if the weather isn't cooperating!
Finally, Instrumental lessons, band and chorus will continue to be offered to ALL students at SMS. Band and chorus will take place during the activity period, while learners will be pulled periodically from instructional classes to receive instrumental lessons. Lessons will continue to be offered based on their instrument of choice.
I hope you and your child(ren) are as excited as we are to start the 2020-2021 school year! I am looking forward to meeting you and your child(ren) and working with you to develop the best learning experiences we can provide for our learners!
We are working with Sargent Don Sabo and the Salisbury Township Police Department to plan for traffic patterns and student safety around the elementary school during morning drop-off and afternoon pick-up. Township and Police officials have been discussing the potential of an additional crossing guard to assist with traffic flow at the reconfigured elementary school.
At the July 15 Board meeting, the Board agreed to move forward with a new name for the reconfigured elementary school. The administration will be working on next steps that can be shared in a future Summer Update.
Lastly, we know everyone is anticipating bus assignments for the fall! Expect to find those on the Sapphire Community Portal on Monday, August 17.