News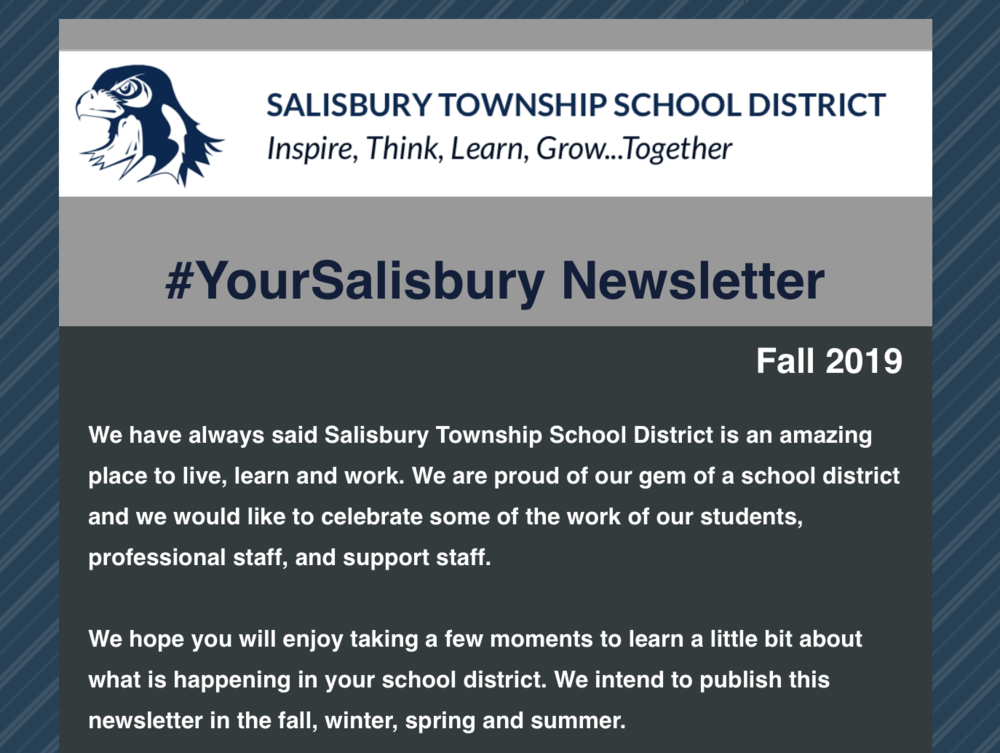 We have always said Salisbury Township School District is an amazing place to live, learn and work. We are proud of our gem of a school district and we would like to...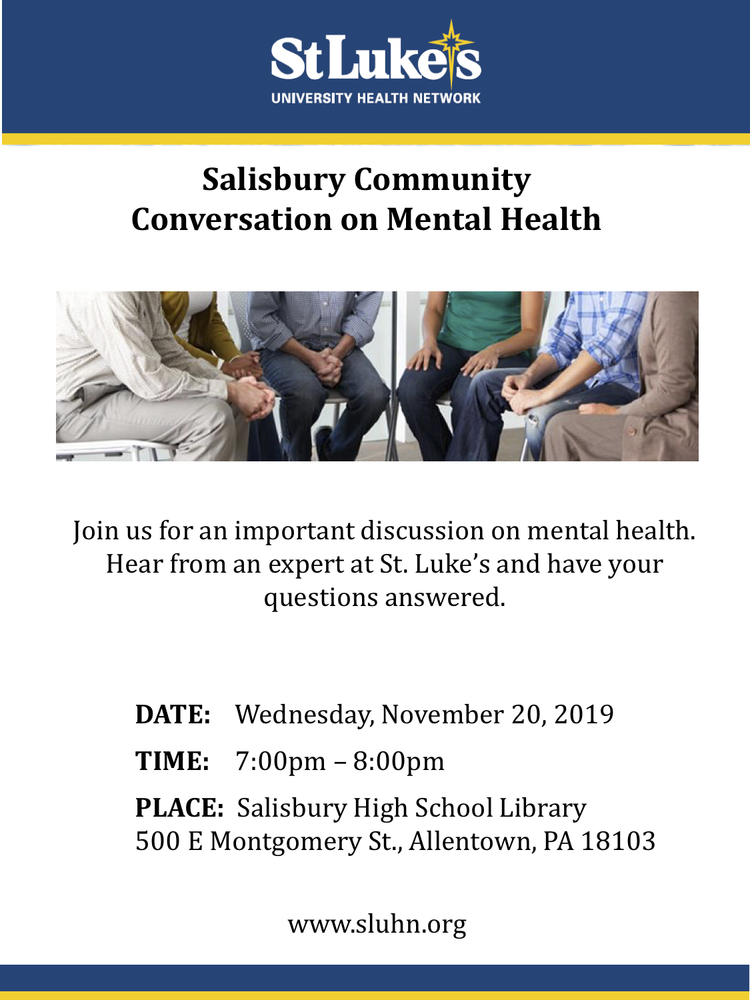 Nov. 20 St. Luke's University Health Network Event Salisbury Community Conversation on Mental Health 7-8 p.m. in the SHS Library We hope to see you there.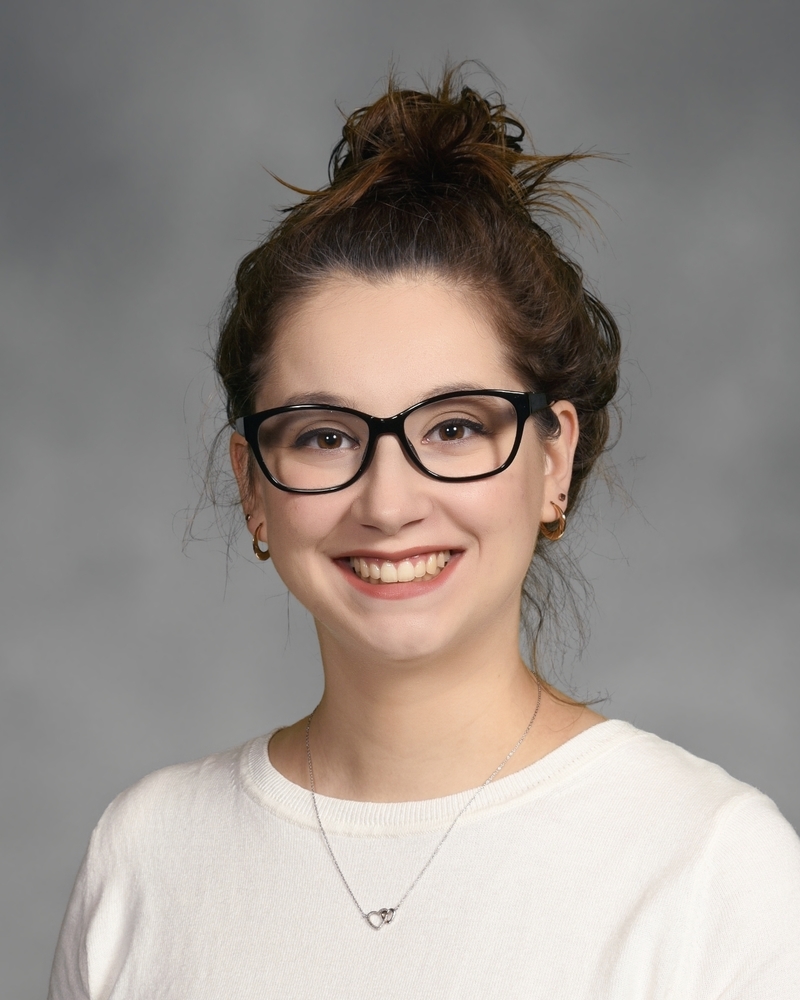 Job role in STSD: Part-Time Secondary German Teacher Building assignment: SMS/SHS Previous work experience: Student Teaching! I was at Conrad Weiser High School and...
SEE ALL NEWS