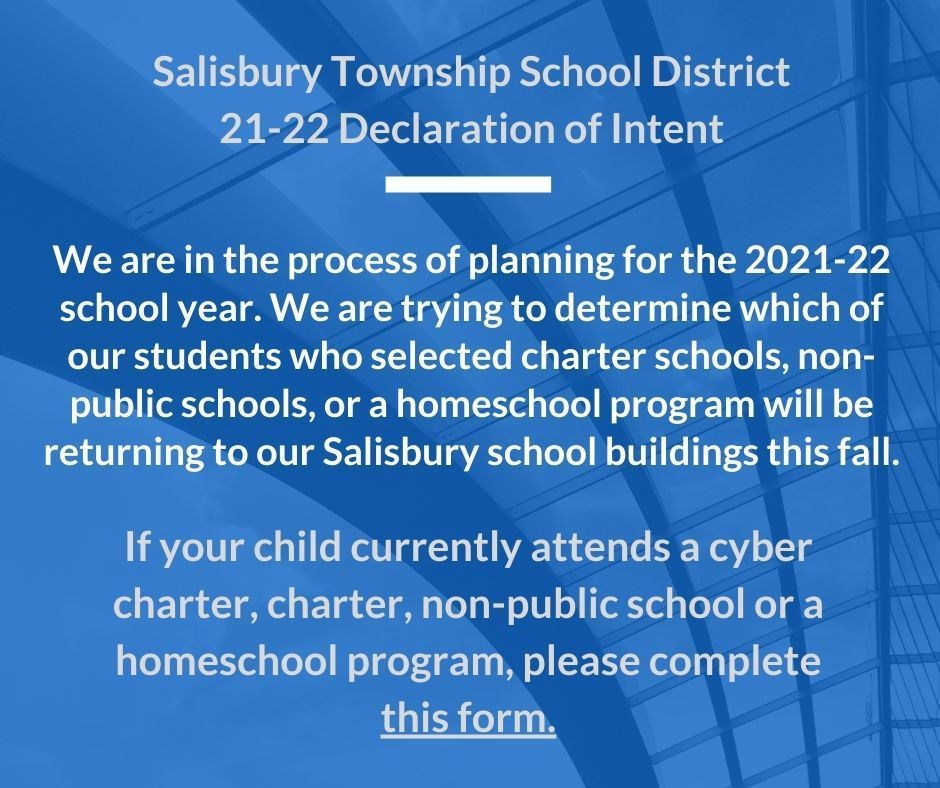 Non-Public/Charter/Cyber Charter/Homeschool Student- Fall 21-22 Declaration of Intent - Due May 7th!
Lynn Fuini-Hetten
Wednesday, April 28, 2021
We are in the process of planning for the 2021-22 school year. We are trying to determine which of our students who selected charter schools, non-public schools, or a homeschool program will be returning to our Salisbury school buildings this fall.
If your child currently attends a cyber charter, charter, non-public school or a homeschool program, please complete this form.
This form is only for students who are not currently enrolled in Salisbury schools. Students who are currently enrolled in Salisbury Township School District should have received an email from the building principal yesterday with a link to the correct form. If you did not receive the link, please reach out to the building principal.