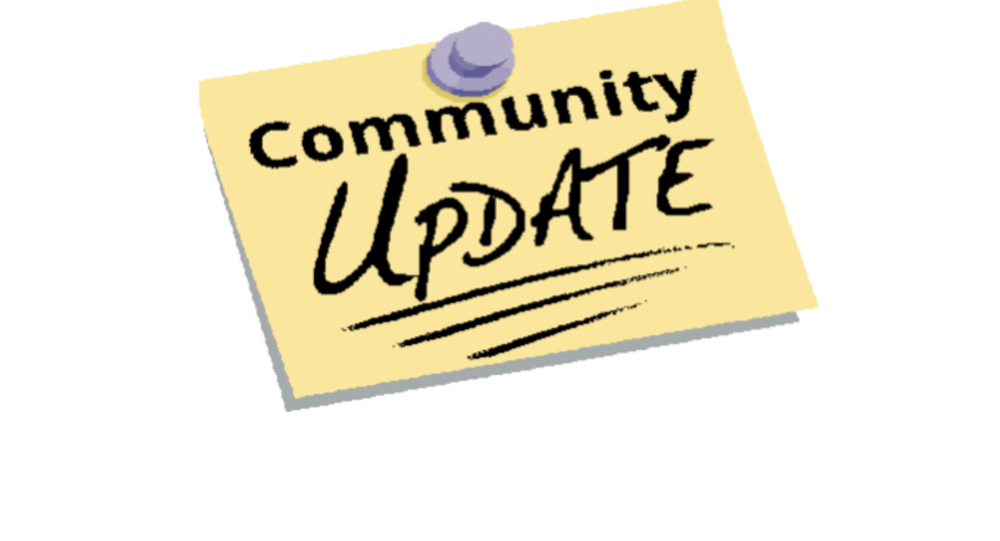 Summer 2020 - Community Update #1 - July 3, 2020
Salisbury Township School District
Friday, July 03, 2020
Hello Salisbury!
We hope you are enjoying the summer! As we begin July, we wanted to update you on what we are doing on-site in preparation for the upcoming school year.
Reunite Salisbury
We have been working hard on evolving plans to reunite our staff and families for the reopening of our schools in the context of the global COVID-19 pandemic.
At the June 22 board meeting, the Salisbury Athletics Resocialization Plan was approved, and our student athletes have begun strength and conditioning workouts in our facilities for the first time since March.
12-month administrative and clerical staff returned to work in our buildings on June 29 with public access as of July 1. If you need to visit one of our buildings during the summer, we recommend that you call ahead and make an appointment. Face coverings are required.
As mandated by the Pennsylvania Department of Education, the Board will review and approve the Salisbury Health and Safety Plan over the summer. The leadership team has been working diligently, reviewing a plethora of changing guidance received from the Department of Education, health officials, and other authorities.
Also informing the design of the Health and Safety Plan are the survey responses from parents/guardians and teachers earlier in June and a series of upcoming Zoom focus group conversations with a variety of stakeholders including parents/guardians, teachers/staff and health professionals.
When soliciting focus group participants, we were hoping for about 25 responses but received over 100! In an effort to hear all voices, we will be meeting this week with two smaller focus groups and providing a survey to other interested respondents. Focus group invitations will be sent on Monday, July 6.
Whether Lehigh County remains in the Green phase or returns to the Yellow phase, we are planning to open our schools in August with modifications to accommodate safety and social distancing requirements that will be outlined in the Health and Safety Plan. Online learning will be the only instructional option provided if Lehigh County returns to the Red phase. In both Green and Yellow phases, online learning will be an option for students whose families choose for the child(ren) to receive remote instruction because of health/safety concerns.
After approval by the Board, the details of the Salisbury Health and Safety Plan will be shared with the community, setting the parameters for students and staff to return to school while simultaneously striving to prevent a resurgence of the virus.
It will take our entire community to continue to practice good hygiene and social distancing measures to make the year ahead a successful in-school experience. In anticipation of returning to school in the fall, we would like to suggest that your family consider securing the following items:
Face Coverings – At minimum, all students and staff will be required to have a face covering in their possession to be utilized as instructed (such as when minimal social distancing cannot be maintained, i.e. travel on buses, in hallways and during certain learning experiences).

Thermometer – Staff and students will be expected to self-monitor and check temperatures every day prior to entering school.

Water Bottle – Students and staff will be encouraged to bring their own water and bottle to school.
Thank you for your patience as we continue to work through plans to provide the best educational program for our students and take recommended precautions to protect the health and safety of our staff, students and the community at large.
The virus and the pandemic have presented unpredictable twists and turns for health authorities, resulting in regular adjustments to their guidance for schools. The leadership team remains fully engaged in the evolution of our pandemic response and we will keep you informed as plans evolve. Your continued support and flexibility is very much appreciated!
Grade Reconfiguration
At the June 4 Special Board Meeting, the board approved a plan for grade reconfiguration, including the closing of Western Salisbury Elementary School. During the final days of the 2019-20 school year, teachers impacted by the reconfiguration packed up classrooms and supplies in preparation for relocation.
Over the next several weeks, custodial/maintenance staff will be moving boxes and classroom furniture so that teachers can begin preparing new classroom spaces for an August return of students. We do anticipate classroom spaces will look different with new social distancing requirements.
Our principals and district leaders have also been working on the many details related to the transition to a K-4 Elementary School and a 5-8 Middle School: rostering of students, transportation, parent organization support, building leadership and designing new school cultures.
Throughout the summer, expect regular communication on the progress of the reconfiguration and our plans to Reunite Salisbury. Communications will include: details of the Health and Safety Plan, announcement of the K-4 building leadership, transportation information, teacher assignments, team/grade level profiles, school calendars/activities, supply lists and more. We expect these communications to be released to parents and the community on a bi-weekly basis.
Enjoy the holiday weekend, and stay safe and healthy!
Randy Ziegenfuss, Ed.D.
Superintendent
Lynn Fuini-Hetten
Associate Superintendent