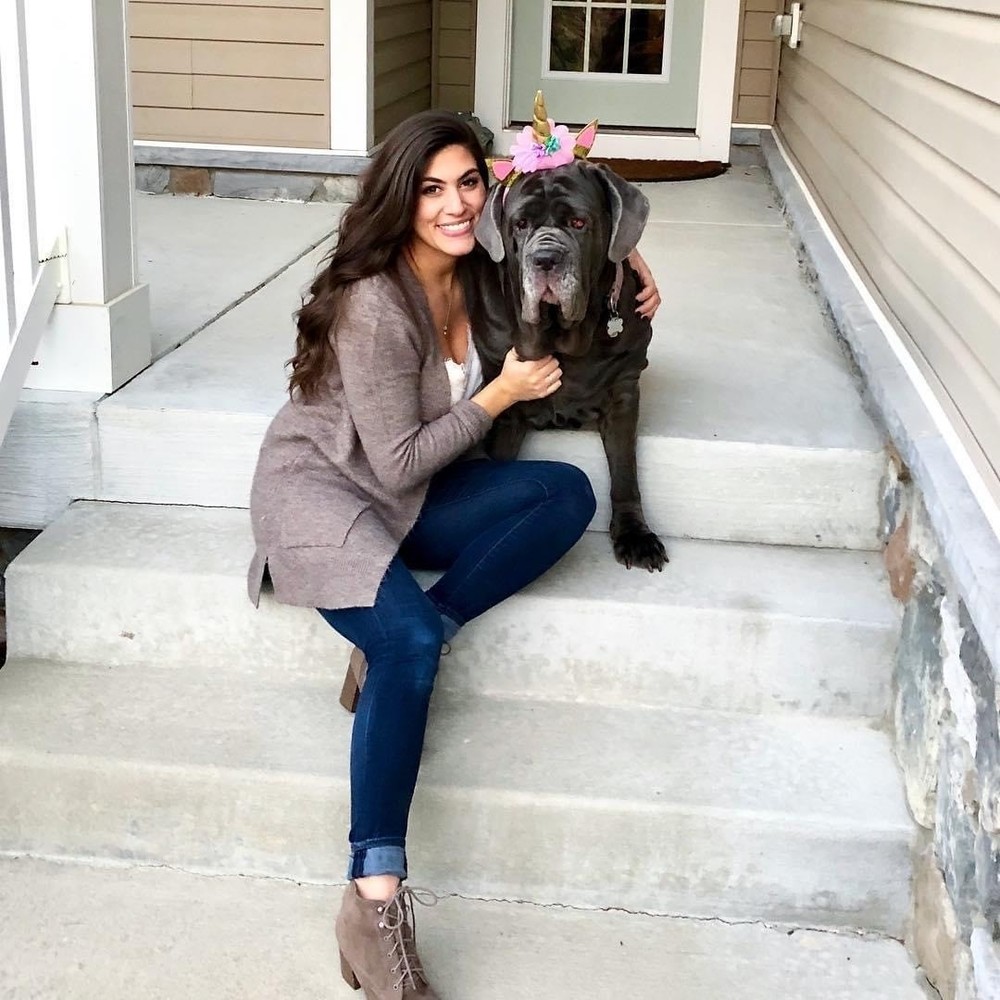 Catching up with Salisbury graduate Elyssa Deeb
Monica Deeb
Sunday, June 28, 2020
Catching up with Salisbury graduate Elyssa Deeb
What is your full name?
Elyssa Rae Deeb
When did you graduate from Salisbury?
2010
Tell us about your life since high school.
Oh boy… after graduating from Salisbury, I began attending Towson University. I later transferred to Moravian College, where I graduated from in 2014 with a degree in psychology. Following graduation, I began working for the college as an Admissions Counselor. I think one of my favorite parts about working for Moravian were the times I would bump into some of my former Salisbury teachers and their children at events such as college open houses and Accepted Students Days! After two years with Moravian, I decided it was time for a change and began pursuing my Master's degree from Millersville University in school psychology. I completed my masters about two years ago, moved to Rehoboth Beach, and began working for Milford School District as an elementary school psychologist. Go Bucs!
How has the pandemic impacted you and what have you learned from it?
The pandemic has definitely impacted me both professionally and personally. It has presented quite a learning curve, as I'm sure everyone in education can relate. Since our district closed for the school year in March, everyday has presented a new challenge; however, I've enjoyed finding different ways to connect with my students and develop professionally in the field. Personally, the pandemic has forced me to slow down a bit. Although it may sound cliché, I feel like this experience has essentially required that I take more time to smell the roses, if you will, and enjoy the little things.
Throughout this entire experience, I've really had the chance to reevaluate my priorities, find new hobbies, and re-embrace some old ones. I honestly don't think I've completed so many puzzles before in my life, or taken so many walks. It's to the point where I'm pretty sure my two dogs, Lola and Obie, are planning a rebellion. However, I think they would agree that my ability to work from home and spend so much time with them has been an unexpected perk that I am grateful for.
What are your summer plans?
When I'm not working, I'll definitely be spending plenty of time on the beach, and with family and friends if possible. Hopefully, I can even read a few good books!
What was your favorite high school memory?
That's a tough question to answer. There were so many aspects of my high school experience that were memorable, but I think what I'll always remember most would be the amazing SHS staff, twirling for Rob and Chris Tocci, and all the time I spent in Mr. Atiyeh's art room.
What is your favorite movie or TV show and why?
Grey's Anatomy. It's one of my favorite parts of Thursdays.
How is your family doing?
Everyone is doing well! Thankfully, despite the pandemic, we have all remained healthy.
If you could meet anyone (alive or dead), who would you choose and why?
This question stumped me for awhile because there are so many people I would love to meet! At this point in my life and career; however, I think I would have loved to meet Dr. Ed Shapiro. Dr. Shapiro was a professor of school psychology at Lehigh University, and those whom I have worked with that were fortunate enough to know him, speak so highly. Our practice as school psychologists is changing so rapidly due to COVID-19 and I feel like he would have some interesting insight into how to best assist students during this time - both academically and social-emotionally.
Who is your role model and why?
My parents. They have always been my biggest supporters and push me to be better. I don't know what I would do without them.
#yoursalisbury