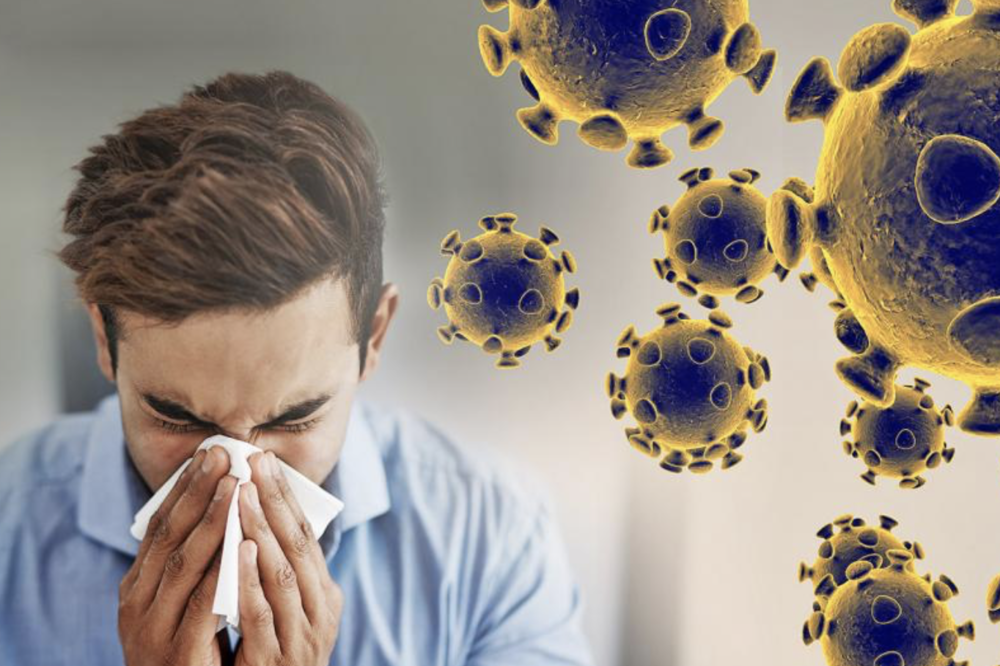 Coronavirus Update - March 14, 2020
Salisbury Township School District
Saturday, March 14, 2020
At the Governor's direction, all schools in Pennsylvania, including Salisbury Township School District, will suspend operations for two weeks from March 16-27. All student activities and events scheduled during this time period and through Sunday, March 29 will be cancelled or rescheduled.
Extended Learning
During the closure, parents and learners can access recommendations for extended learning posted on each teacher's district webpage (http://salisburysd.org) .
While we believe the continuation of learning is very important, at this time, no assignments will be graded nor will they be mandatory. The extended learning recommendations will not replace instructional time and will not, based on current Pennsylvania Department of Education (PDE) guidance, count as school days. The sole purpose of the recommendations will be to keep students in learning mode while at home.
Elementary Electronic Device Pick-up
Our technology department has been working diligently to prepare the electronic devices for elementary students to be used safely off of the school district network. Elementary devices will be available for pick up at HST and WSE from 2:00 PM - 4:00 PM on Sunday, March 15 and 9:00 AM to 12:00 PM on Monday, March 16.
If you were not able to complete the form sent home earlier, but you would like to pick up a device, please visit your school during the times above and our team will be able to accommodate you. If the parent/guardian is unable to be present, a family member or other responsible adult may pick up the device, The adult will be asked for identification and signature in order to take the device. Thanks for your cooperation!
Student Medicines and Other Personal Items
We understand that parents may need to retrieve student medicines from their school and students may need to retrieve personal items.
If you or your middle school or high school child needs to retrieve medicine or gather personal items, please report to your school office between the hours of 9:00 AM and 12:00 PM on Monday, March 16. Administration or support staff will assist you with your request. Access to buildings will not be possible after March 16.
WSE and HST student medications may be picked up on Sunday from 2:00 PM -4:00 PM or Monday 9:00 AM - 12:00 PM
Parent/Guardian Meetings
Meetings (IEPs, 504s, conferences, etc.) with parents/guardians will be rescheduled once school re-opens. If you have specific questions contact your child's Principal or Director of Special Education––Tracey Jacobi, Ed.D. (tjacobi@salisburysd.org).
Board Meeting
A regular board meeting is on the calendar for Wednesday, March 18. This meeting will be rescheduled to take place after the Curriculum & Technology Committee Meeting on Monday, March 30, 7:00 PM at Salisbury Middle School. District calendars and announcements will be updated soon!
State Assessments
There has been no guidance from PDE regarding altering the timing of the upcoming PSSA/Keystone testing windows. If/When we receive additional information on state assessments, we will share with the school community.
School Calendar
The last day of school is currently scheduled for June 8. At this time, we do not know how the 10-day school closure will impact the length of the school year. Although the Governor's press release states, "Be aware that no school district will be penalized if it fails to meet the 180 day or school hours requirements," further clarification needs to be provided by PDE. We will wait for clarification before making any decisions about potential makeup days or impact on graduation.
Student Meals
We are working on a plan for Salisbury students taking advantage of free/reduced meals to access one free meal per day at various Allentown School District sites. More information will be shared as we receive it.
Thank you for your continued collaboration, cooperation and understanding as we work to make decisions in the best interest of the Salisbury community in an ever-evolving, complex situation. The Governor's administration will continue to monitor COVID-19 in the Commonwealth, and at the end of 10 days will re-evaluate and decide whether another extended closure is necessary. We will continue to follow the guidance and directives provided by state and federal agencies around this novel situation.
If you have additional questions, please email your child's Principal