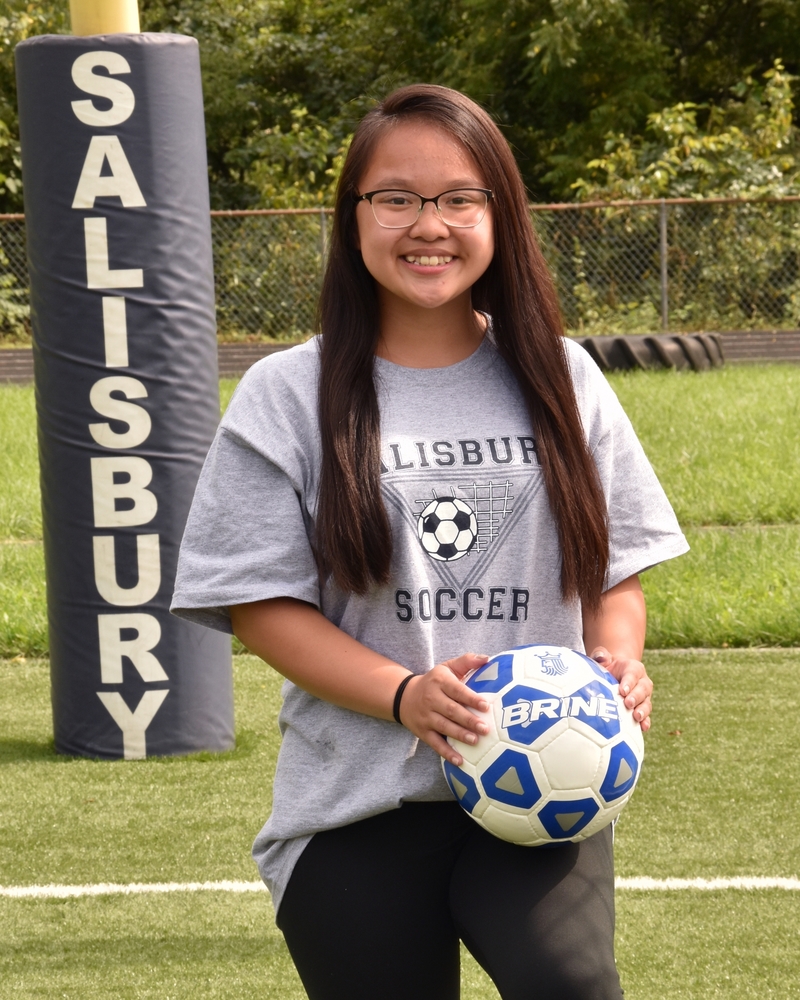 Getting to Know Salisbury Senior Melissa Do
Monica Deeb
Monday, November 04, 2019
Getting to Know Salisbury Senior Melissa Do
When Melissa Do started Kindergarten, she spoke only Vietnamese. She didn't know a single word of English.
Thankfully, Melissa is a fast learner. From flash cards to books to pictures, Melissa sponged it all in and was fluent in English within a year.
"When I think back, I have no idea how I went from not knowing anything, to being able to speak English; I couldn't talk to anyone," said Melissa, now an SHS senior. "I had to point to the bathroom when I needed to go because I didn't know the word."
Still, Melissa had a few language bumps along the road. As a fourth grader, she wanted to play the trombone. When Melissa was asked what instrument she desired, she said the clarinet. Melissa didn't know the word trombone and was too shy to tell the truth.
After the clarinet, Melissa moved on to the saxophone, which she played in the marching band throughout high school. Melissa was a leader in the band and director Mrs. Angela Mosley referred to Melissa as the mother hen.
"Melissa has a big personality and lights up a room when she walks into it," Mosley said. "She is a good friend. When Melissa gets excited about an idea, everyone does. She just draws people in."
Melissa had a similar role with the boys soccer program. She was the boys soccer team manager throughout high school.
"Melissa was a stabilizing influence on the boys soccer team; she was like a big sister," varsity assistant coach Mr. Barry Frick said. "She would tell the players what to do and they would listen to her. She was like an assistant coach."
As if she wasn't busy enough with school, marching band and soccer, Melissa was named to the school's Homecoming Court. She was so excited and almost started crying.
Then at the annual dance, Melissa was selected as the Queen and Kyle Killiri the King.
"I couldn't believe it; I was so incredibly surprised," Melissa said. "I was happy for Kyle and just super grateful for everyone who voted for me."
Now that her fall season is over, Melissa would like the school year to slow down a bit. While she hopes to attend Moravian College in the fall and major in accounting, Melissa isn't rushing to get there. She wants to enjoy the next eight months and knows she'll be a little sad when high school ends.
"I am going to miss the teachers, students and the laptops," Melissa said. "I'll be going from a school with 550 kids and knowing everyone to a place where I'll be a little fish in a big pond. I'll really miss the environment and how close knit everyone is."
#yoursalisbury