EDIT MAIN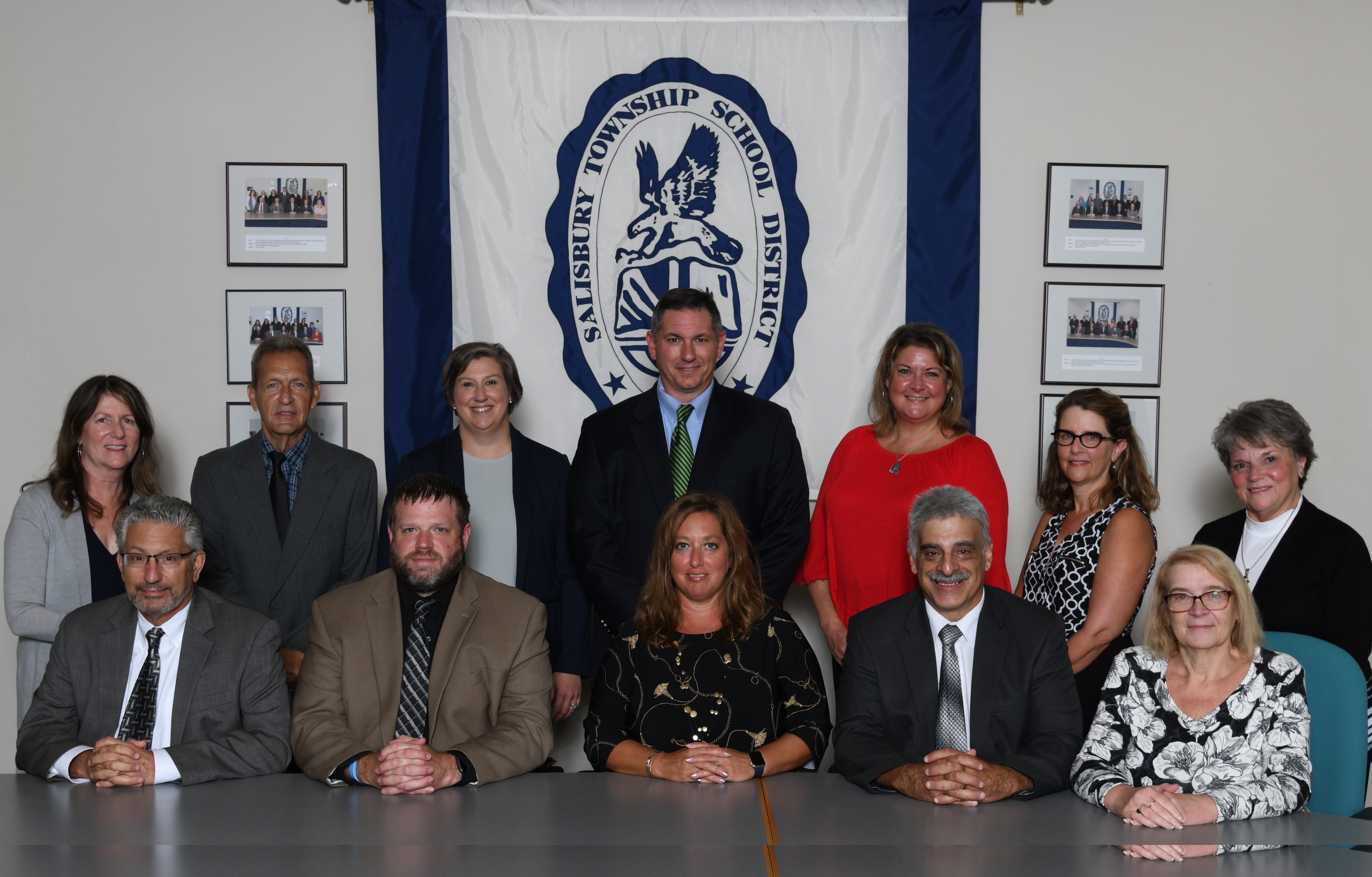 Standing: Audrey Frick, David Hadinger, Sarah Nemitz, Joe Gnall, Kristine Roddick, Solicitor, Rebecca Glenister, Carol Klinger; Sitting: Samuel DeFrank, Vice President, Michael Taylor, Board Secretary, Lynn Fuini-Hetten, Superintendent, George Gatanis, President, Mary Ziegler, Treasurer.
The Salisbury Township School District School Board consists of nine directors elected for terms of 4 years. To learn more about each board member, read their bios below.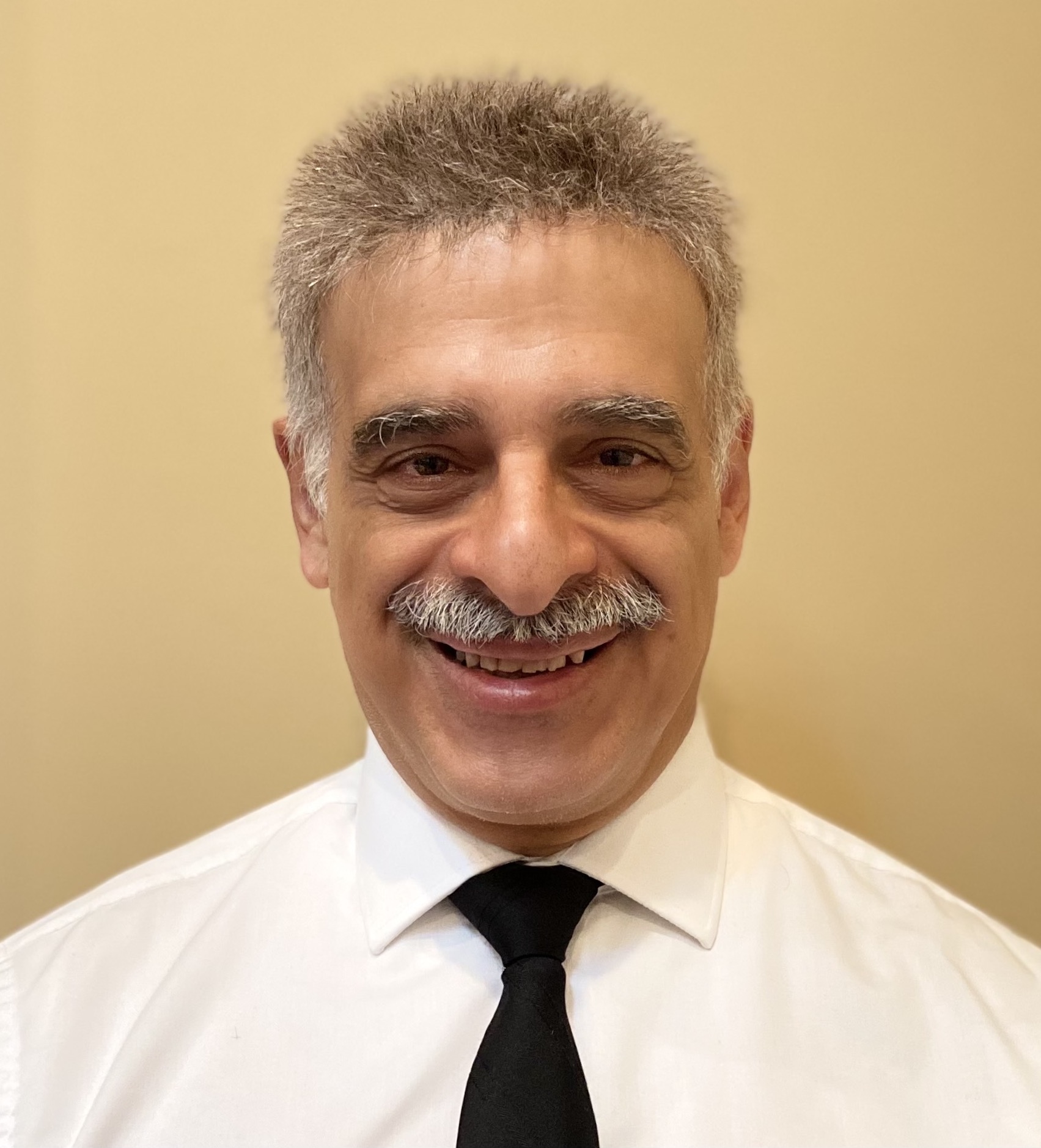 I recently retired as a founding partner of Lehigh Valley Engineering, a mechanical and electrical engineering firm
in Bethlehem, PA. Besides being a member of the Salisbury School Board for the 12 years, I serve on the Board of Directors for 'On Mission Sports," which is a Christian-based sports organization for youth who live in the Lehigh Valley. I also serve on the Board of Directors for the 'Maxwell James Oskam Foundation," which is an organization that funds clinical trials for childhood cancer. Retirement has enabled me to spend more time serving the community through these organizations.
What do you value most about Salisbury?
My wife, Robin, and I moved into Salisbury Township School District in 1988. We quickly found Salisbury to be a nice place to live. It is a small, close-knit community and it is strategically located in the heart of the Lehigh Valley. Robin and I had two daughters graduate from Salisbury Township School District, and we were impressed with the education they received. They both went on to excel in college and are now doing well in their chosen workplaces. The teachers and administration in this district have been and continue to be passionate about ensuring the children in this district are taught in an exemplary manner.
Why did you join the Salisbury Township School Board?
I wanted to give back to the community by making sure our students get a quality education while ensuring the community's tax dollars are being spent prudently. I also felt my experience in field of mechanical and electrical engineering would benefit the district regarding the operation of the district facilities.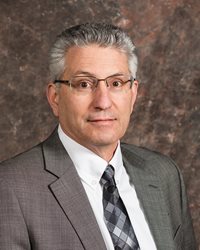 My title is Sales Account Executive at Wacker Polymers, and my responsibilities are to manage several national accounts and a few global accounts to coordinate our business. My work requires that I travel about 50% of the time to meet and coordinate our support activities with each customer to ensure that both companies are living up to both our business and contract objectives. What I enjoy the most about my job is meeting and working with bright and creative people to assist them with meeting the challenges they encounter while striving to either meet and/or exceed their business objectives. Also, being Italian, I love the dining experiences my job offers with eating at some of the finest and the most eclectic places in the world.
What do you value about Salisbury?
Salisbury is where I raised my family (three boys), and each of my children attended STSD and graduated from Salisbury high school. It was an absolute wonderful experience to be part of such a close community where teachers, students, parents and staff all care so much about the well-being of each other. There is a real sense of community at Salisbury, and all the stakeholders contribute to making this Township a very special place to live, to work and to learn. There are many great places to live in America, and Salisbury is one of the finest if you are looking for a community that cares about you.
Why did you want to join Salisbury Township School Board?
I have always believed that it's everyone's responsibility to give something back to either the community or our fellow man. What makes a community great is not the parks or the buildings, but the people who care for each other. Thus, I wanted to find a way to give back to my community. After fifteen years of coaching for SYA and my youngest son going on to middle school and this chapter of my life closing, I attended a meeting at the middle school where Russ Giordano asked for volunteers to join the school board. I decided that I had found another way to give back to my community.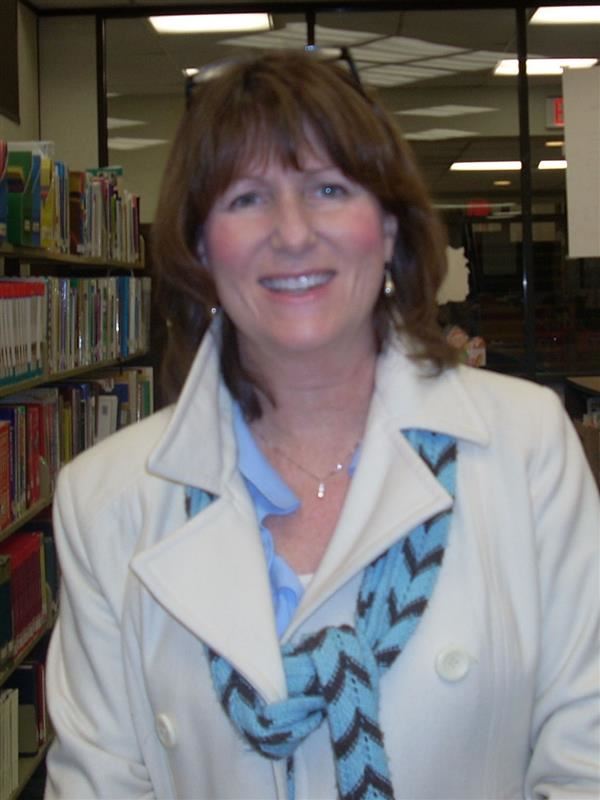 I am a first grade teacher at St. Ann School in Emmaus.
What do you value most about Salisbury?
I value the depth and sincerity of our school district spirit. Our school administrators, teachers, other faculty and staff continue to express pride in our schools, most importantly a pride in our students as people.
Why did you want to join the Salisbury Township School Board?
My original objective was to help expand the profile of the average school board member. I was representing an educator, currently teaching. I have stayed because I enjoy the challenge of working as a group trying to improve our district for our students.
REBECCA A. GLENISTER
I am a freelance textbook and journal editor. I have also consistently volunteered with organizations within the district for the past 16 years, including serving as the current president of the Salisbury Education Foundation and of the Salisbury chapter of the Pennsylvania Association for Gifted Education.
What do you value most about Salisbury?
Both of my sons received an excellent education from Salisbury and I especially appreciate the close-knit nature of our small school district. While my youngest child is now finishing his time in the high school, over the past 16 years I have been actively engaged in both of my sons' education and have therefore become familiar with the operation of the district at each level of schooling and as a whole. I value the personal connections our building administrators form with the students in their building and how the staff works together as a team to see each child as an individual.
Why did you want to join the Salisbury Township School Board?
I view public education as the cornerstone of our democracy and the critical foundation for an informed electorate. As the child of public school teachers, I knew the importance of the school board in determining the direction and quality of the education provided and I wanted to be a part of that process.As a board member I seek to ensure that each Salisbury student is appropriately challenged and supported. My position on the school board is a way for me to give back to our community in the way I best know how.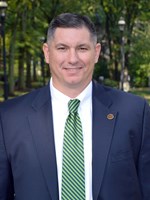 I am the Director of Development for Athletics at Lehigh University where I engage with alumni, parents and friends to secure leadership gifts for Lehigh's highest athletic priorities.
What do you value most about Salisbury?
I value the sense of family and community that grows organically from our children and schools. You can see from a very early age our children care and look out for each other.
Why did you want to join the Salisbury Township School Board?
I wanted to be part of a progressive group that strives to make the everyday life of our children better and more enriching.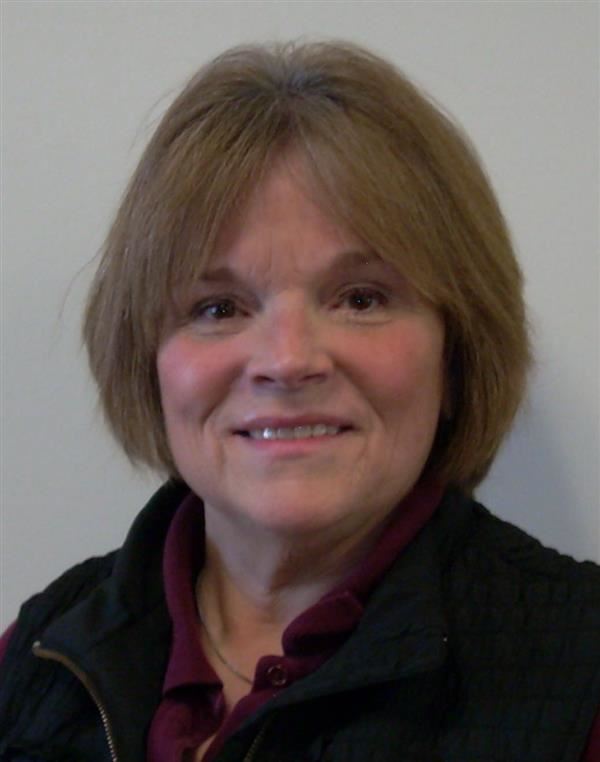 I am a retired teacher from the Salisbury Township School District. Even though I'm retired, I have two part-time jobs. I am museum teacher at Burnside Plantation in Historic Bethlehem, and I am the Office Coordinator at my church. The best part about my two part-time jobs is that I make my own schedule and work when I want! My two part-time jobs give me structure, but also afford me the opportunity to volunteer, travel and do some things I never had the time to do when I was teaching.
What do you value most about Salisbury?
I was employed by Salisbury as a teacher for over thirty years, and am a resident and parent of two daughters who attended Salisbury. I see Salisbury from the inside out. Salisbury is a small school district where students are not just a number. Each individual student is known by their teachers, the entire staff and by each other. My children received an excellent education and were well prepared for college. Each is now a successful, functioning adult. They were educated by a child-centered, caring staff & administration. At Salisbury they were afforded many opportunities that would have been impossible in other districts. The quote, "It takes a village to raise a child," is lived here in Salisbury. The entire Salisbury community helps raise its children and takes pride in that.
Why did you want to join the Salisbury Township School Board?
It was very difficult after being a teacher in Salisbury for over thirty years to totally disconnect myself from education. After retiring, I still wanted to play a vital role in educating the students in Salisbury without being involved on a daily basis. Over the years, as a parent and an employee, I attended many school board meetings and was always intrigued by the operations of the school board. After careful consideration, I felt that one way I could give back to my former employer, as well as the students of Salisbury and my community, was to run for a position on the school board. Being a board member has provided me insight into the operations of the school district in ways that I was not privy to as a teacher.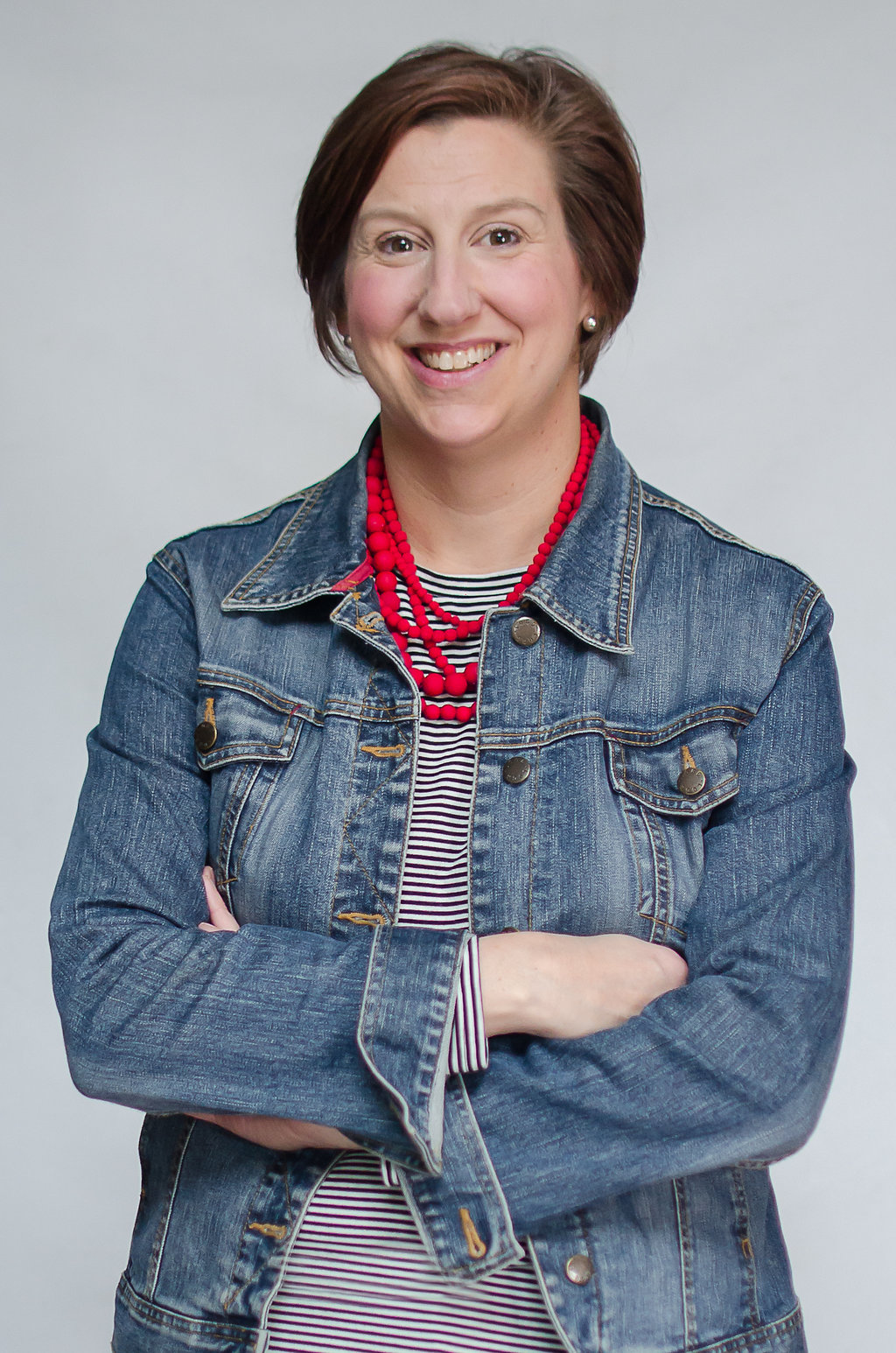 I am the Owner & Chief Creative of Gingersnaps Bows. I am also an active volunteer with Cub Scouts, the Endurance Multisport triathlon club, and with Western Salisbury Elementary School.
What do you value most about Salisbury?
I value the community created in our schools and the quality of the education provided to our students. I've seen each of my three children flourish in the classroom and grow as kind human beings because of the teachers and support staff in their schools.
Why did you join the Salisbury Township School Board?
I joined the school board to lend my voice and experience to continue the work of the district, working to continue providing great experiences for our students while spending taxpayer money responsibly.
Administrative Assistant, Wells Fargo.
What do you value most about Salisbury?
Our culture of community and caring. Our dedicated staff who always keep "what is best for our kids" in mind for every decision.
Why did you want to join the Salisbury Township School Board?
Becoming a school board member was a natural step for me with my passion for volunteering and kids. I started my life in Salisbury and moved on to homeowner and parent. I have also been a volunteer on PTO for HST, and involved in each school as a mentor/helper while my daughters progressed through the school system. Memories I will always cherish: HST ice cream festival/SMS family fun night, active volunteer parent/chaperone for the Twirling Boosters. Serving on the Board was my next step to continue my love for education and kids. It is a true passion for me and I never imagined I would be starting my 4th term.